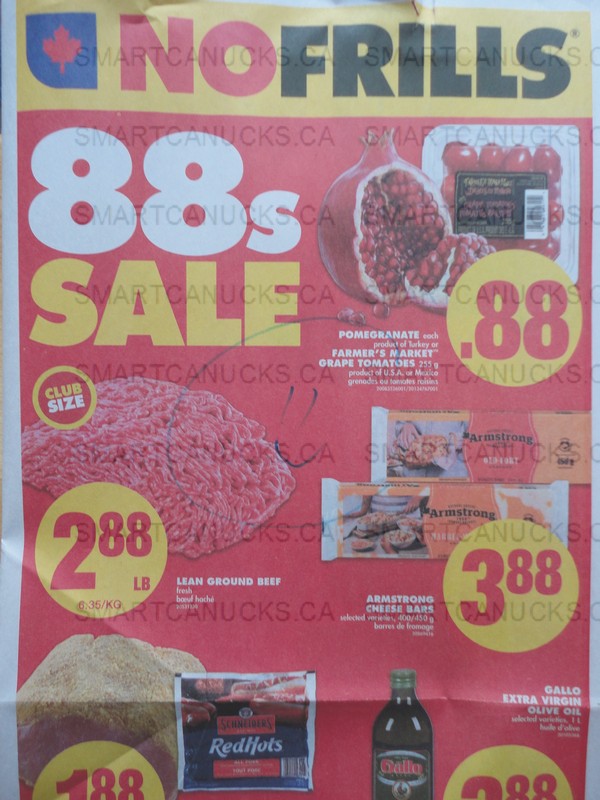 It's that time of year when you probably have a list of things to pick up that's longer than your arm, so here are some flyer sneak peeks to help you with your plan of attack for the next week. Here is a look at the No Frills, Food Basics, and Metro Ontario flyer for the week of December the 5th to the 11th. Click each link below to see the full flyers on our forum, and here are some of the highlights:
Lean Ground Beef $2.88/lb
Armstrong Cheese Bars $3.88
Kellogg's or Post Cereal $1.88
Pillsbury Pizza Pops $1.88
Classico Pasta Sauce $1.88
Wonder Bread $1.88
Cauliflower $1.88
Janes Pub Style Chicken $4.88
Seedless Navel Oranges .68/lb
Lactantia Cream Cheese, Black Diamond Cheese Slices, or Astro Yogurt Tubs $1.97
I can't make a lot of things in this flyer but there is a offer from December 5th – 8th, where you will earn back 25 bonus Air Mils when you redeem 95 Miles toward you purchase.