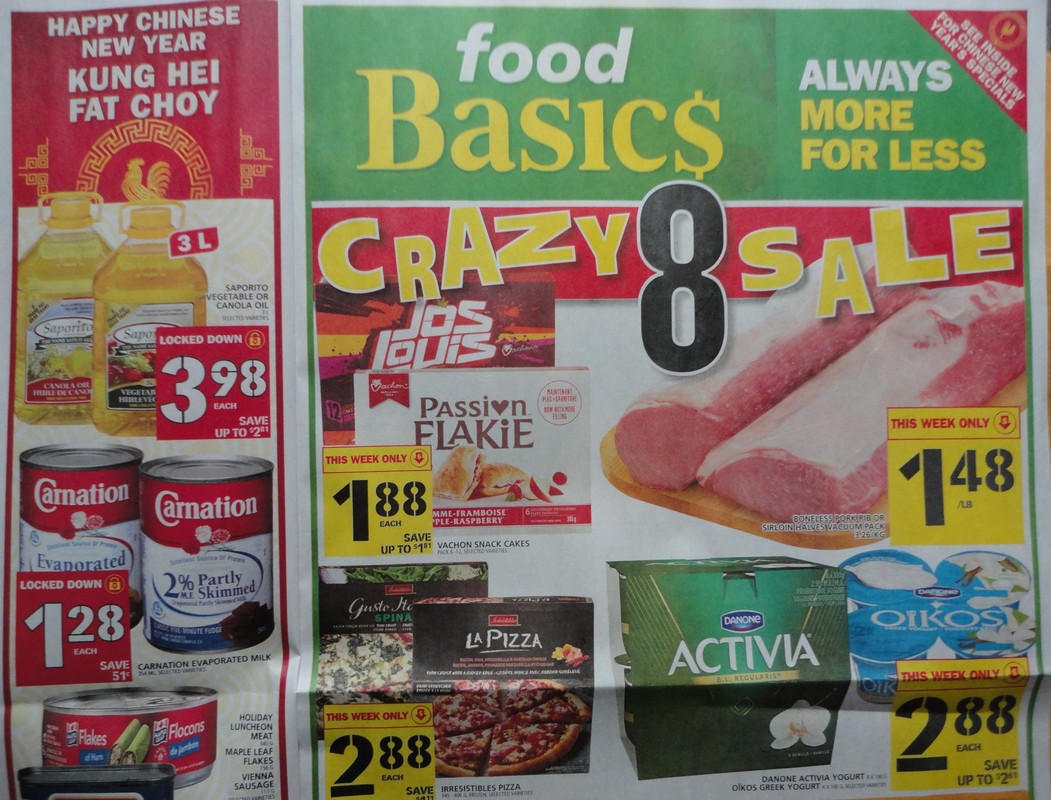 We have some early sneak peeks at the upcoming grocery store flyers for Ontario from cyn88canada so you can plan ahead and save even more.
No Frills Ontario flyer sneak peek
The 88c sale continues this week with some deals returning for a second week and new ones added.  It is not quite as hot as the deals this week but still some bargains.
Danone yogurt 650g tubs $0.88 *great price*
Maple Leaf bacon $2.88
Country Harvest bread $1.88
Old Mill bagels $0.88
Classico pasta sauce 2 for $3.88
Food Basics Ontario flyer sneak peek
Pork sirloin $1.48/lb
Lactantia cream cheese $1.98
Xtra laundry detergent $1.88
VH sauces $1.98
Freshco Ontario flyer sneak peek
Strawberries $1.75/pk
Sealtest chocolate milk 1L $1
Cavendish fries $1
Carnation hot chocolate $1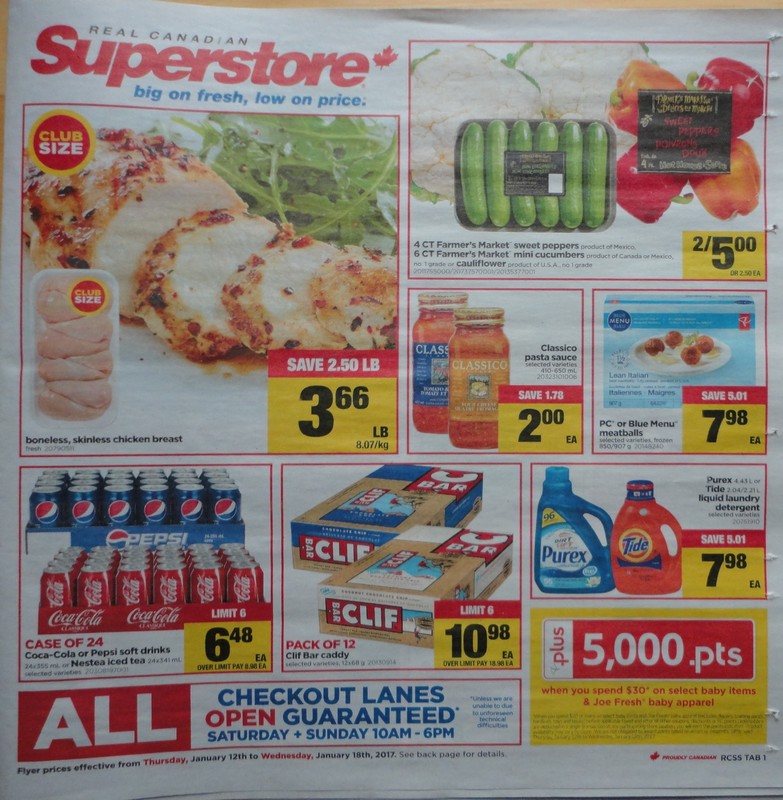 Real Canadian Superstore Ontario flyer sneak peek
Earn 5000 PC Plus points when you spend $30 on select baby items and Joe Fresh baby clothes
Earn bonus PC Plus points on most boxed/frozen wings
VH Cooking Sauce Pouches $1 (free after smartsource coupon)
Save up to 35% on toys