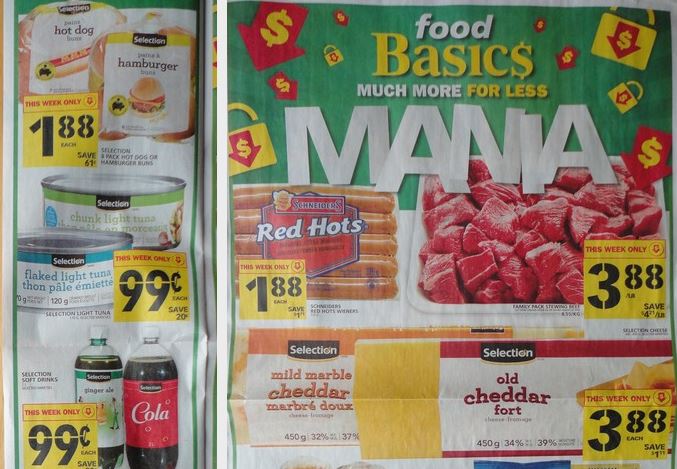 We have some flyer sneak peeks for you for Ontario grocery stores starting later this week.
Food Basics Ontario flyer sneak peek
Schneiders Red Hots $1.88
Stewing beef $3.88/lb
Christie cookies $1.88
10lb potatoes $1.97
Select Oasis & Tropicana juices $2.88
Several of the Maple Leaf and Schneider's products are decently priced with the $2.50 coupons included in the peelie booklet for a free Maple Leaf product when you buy three products from either brand too.
Metro Ontario flyer sneak peek
Catelli Garden Select pasta sauce $0.99
Extra lean ground beef $3.99/lb
Selection bacon $2.99
25 Air Miles when you buy 2 select Charmin, Bouty, Gain, Bounce or Tide products
Plus if you redeem 95 Air Miles for $10, you will get a kick back of 25 bonus Air Miles.