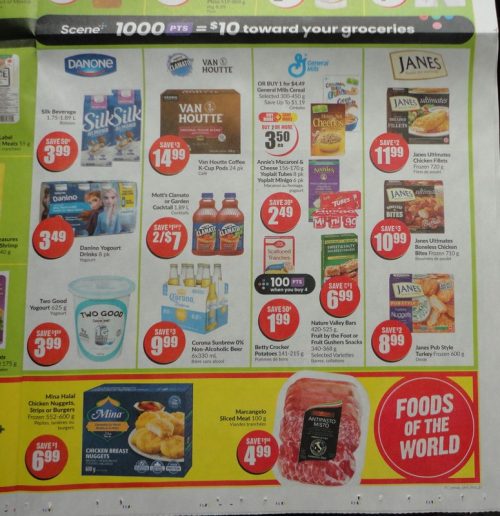 We have a couple of flyer sneaks for you this afterno0n. Click the links below and you can view the Freshco and Metro Ontario flyer for the week of March the 16th to the 22nd. Here are some of the advertised sale items from each of the flyers:
Click here to view the Freshco flyer.
Unico Vegetable Oil 3L $9.99
Schneiders Juicy Jumbos or Smoked Sausages $3.99 Member Price
Cashmere Bathroom Tissue 12=36 Rolls $9.99 Member Price
Strawberries $1.99
Sara Lee Little Bites $3.29
Old El Paso Taco Shells, Flour Tortillas, or for Two Taco Kits $2.50 each when you buy 2 or more
Two Good Yogurt 625g $3.99
Danino Yogurt Drinks 6pk $3.49
Kellogg's Cereal $3.49 + 100 Scene+ Points when you buy 2
Click here to view the Metro flyer.
Cheez-It Crackers $1.99
Crispy Minis $1.99
Quaker Dipps or Chewy $1.99
Dr. Oetker Ristorante or Casa Di Mama $3.49
3 Pack Romaine Hearts $2.99
Black Diamond Cheese Bars or Shredded Cheese $4.99
Fontaine Sante Hummus $3.99
Astro Original 12pk $3.49
Danone Danino Drinkable Yogurt $3.49