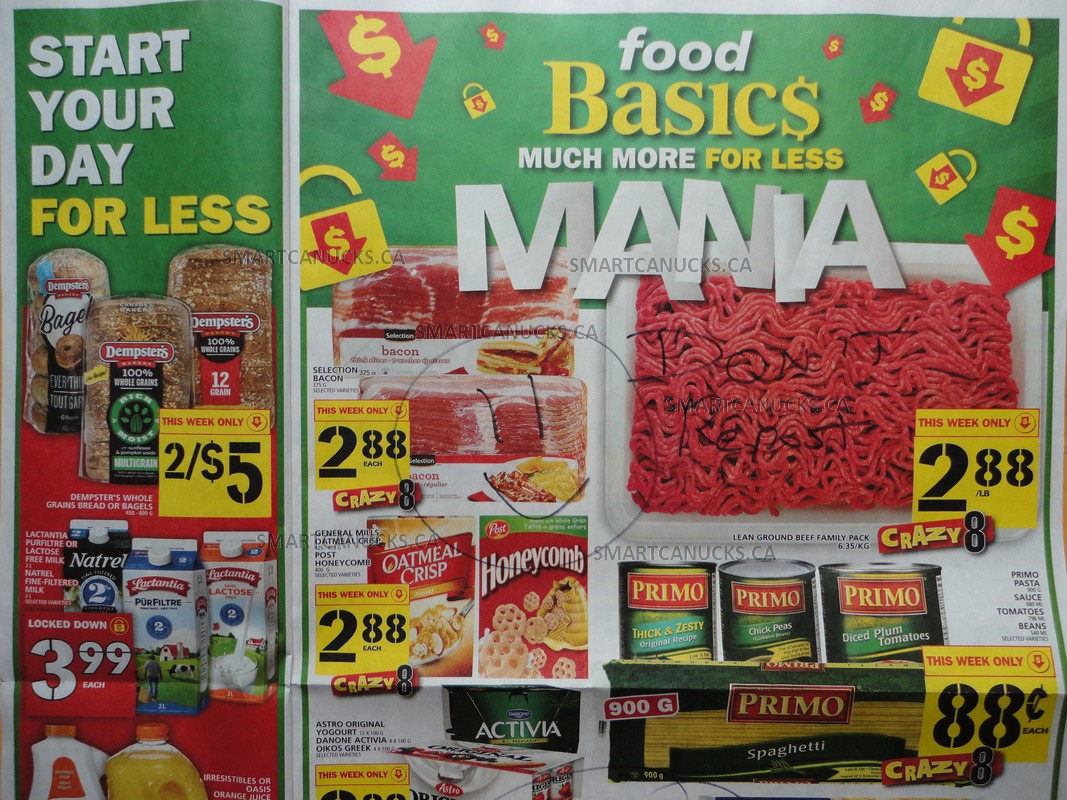 Already planning for the shopping week ahead?  We have some early sneak peeks to help you decide if it is cheaper to wait until the end of the week to shop or if you should buy now before prices go up.  As usual, these are GTA flyers so valid in Ontario but may differ by region.
Food Basics Ontario Flyer November 9-15
Primo is a great deal at $0.88 for pasta, sauce or canned beans and tomatoes
Lean ground beef is only $2.88/lb when bought in family packs
Jane's Chicken is $4.88 for strips, nuggets, chicken fries or burgers
Iceberg lettuce only $0.88 each
Koolaid Jammers only $1.88/pack
FreshCo Ontario Flyer November 9-15
Boneless skinless chicken breasts $3.99/lb
Dr Oetker pizzas $2.99 (Ristorante or Ultra Thin only)
Cloverleaf Sockeye Salmon tins $2.44
Select cereals and Smuckers Jam $2.99
No Frills Ontario Flyer November 9-15
Whole chickens $1.88/lb
Flour 10kg including Robin Hood $8.77
Pepsi/Coke 18pk cans $4.77
Vision windshield washer fluid 4 jugs $6.77 (or $1.97 each if bought separately)
See all flyer sneak peeks in our forums here.  If you find them useful and are a forum member, log in and give a thumbs up or say thanks to cyn88canada for spending a chunk of her morning taking photos and uploading these to help us save money.