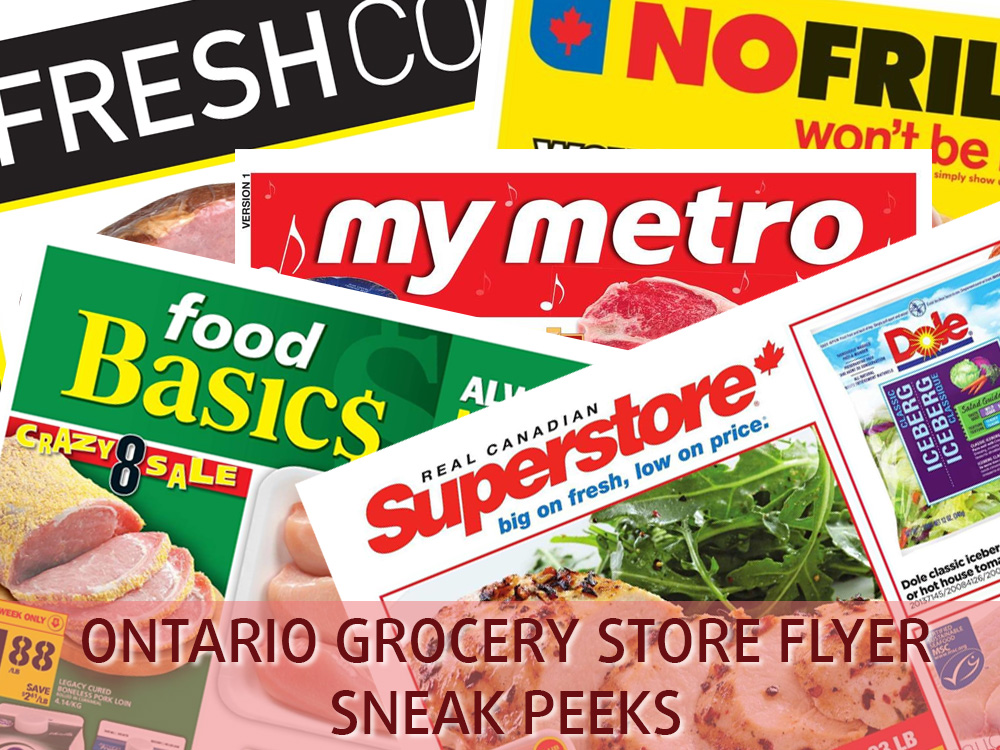 We have some sneak peeks of upcoming flyers for Ontario grocery stores.  Use these to plan ahead and shop tomorrow for better pricing or wait to pick up items on sale later this week.
No Frills Ontario Flyer Sneak Peek
Lean ground beef $2.77/lb
1lb strawberries $1.97
Christie cookies or crackers $1.97
Schneider's Red Hots $2
Plus earn 6000 PC Plus Points when you spend $20 on Coca Cola, Minute Maid, Simply Orange, Gold Peak or PC Frozen Burgers.
FreshCo Ontario Flyer Sneak Peek
Tostitos chips or dip $1.99
Kraft BBQ Sauce $0.99
6pk Coca Cola bottles $1.99
10oz boneless striploin steaks $10 (pack of $2)
Food Basics Ontario Flyer Sneak Peek
Persil laundry detergent $4.99
Mars/Hershey cello packs $3.49
Dempsters buns $1.88
Black Diamond cheese blocks $4.44