Using electricity is about to become even more expensive in Ontario.  The Energy Board approved a price hike for hydro rates starting on November 1st.
Under the new price structure, hydro use during off-peak hours will increase 0.3 cents to 8.3 cents per kWh, use during mid-peak hours will increase 0.6 cents to 12.8 cents per kWh and on-peak use will increase 1.4 cents to 17.5 cents per kWh.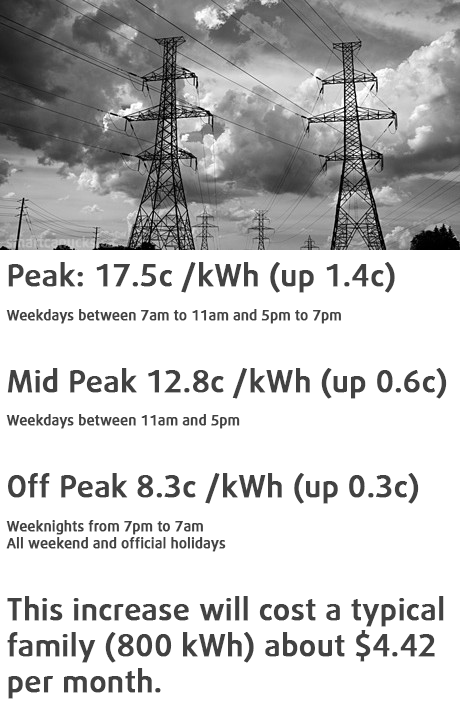 The largest increase is to peak use, which will increase 1.4¢/kWh while mid peak and off peak will increase by smaller amounts.  The Ontario Energy Board have said that this is an increase of about 3.4% and will cost an average family about $4.42 extra per month.  Obviously, your increase will differ based on your typical use but it is definitely an incentive to use less power during the day.  Once summer hits, the timing of peak use will change based on higher use of air-conditioners during the day.
If you are a low income family, you can apply for the Ontario Electricity Support Program for a credit of up to $50 per month starting later this month.  Click here for details or to see if you qualify.