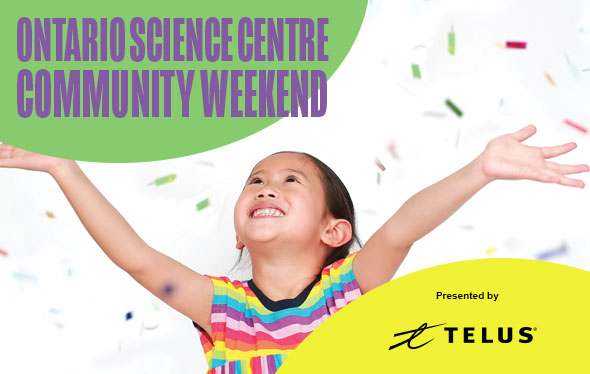 Raise your beakers! The Science Centre turned 50, and they're inviting you to celebrate with FREE admission this weekend! Get FREE admission on September 28 & 29 2019. Join The Ontario Science Centre and celebrate their 50th birthday! Generously brought to you by TELUS.
Featuring the all-new MindWorks—an innovative Science Centre original exhibition exploring memory, creativity, emotions and the mind's inner workings with virtual reality, a large scale obstacle course and a mega multiplayer decision-making competition.
And Life of the Earth | Death of the Sun—a stunning new large-scale art installation about the Earth's changing climate and the next mass extinction by Canadian contemporary artist Director X.
And so much more!
Remember to visit the Science Centre classics—like the hair-raising Van de Graaff generator—and check out the retro reel of iconic Science Centre moments and memories that have helped shaped who we are today.
Don't miss out on other special programs, activities and demonstrations throughout the Centre.
Open from 10 a.m. to 5 p.m. General admission is free! IMAX® Films are $9. Parking is $10 (limited space available; if possible, transit is recommended).