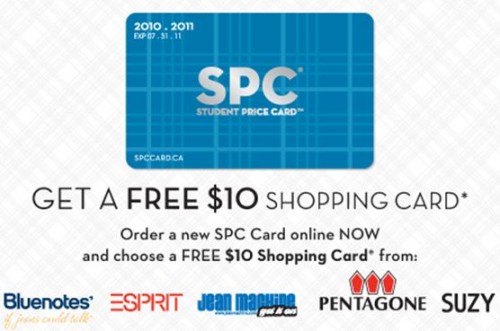 Pre-order your SPC (NOT THE VIP ONE) and get a $10 savings card for use at one of the the following stores Bluenotes, Espirit, Jean Machine, Pentagone, and Suzy.  The cost is $9 per card plus a $2 shipping fee, so the card is only costing you the shipping when you factor in the gift card.  Shipping will commence July 21 2010.  You can pay by interact or credit card. One catch I did notice is the savings card has some restrictions such as spend $50 or $25 minimum, but other then that it seems pretty hassle free.
Click here to pre-order your card.
I pulled this from my spam box but want to thank anyone who also posted this on the Sc forum.