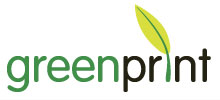 Common sense should tell you that the less you print, the more you'll save. Ink costs money. Paper costs money. But sometimes it's just not that simple — sometimes the things you're looking to print have a lot of useless information mixed in that you have no choice but to print out along with what you were looking for. Enter GreenPrint.
GreenPrint is a free-to-use program that allows you to print exactly what you want without any excess waste or filler. On top of that it'll track exactly how much paper and ink you've saved and translate that into a dollar figure so that you can really seethe impact it's making. Right now the product is only available in Windows format, though they're hoping to have a Mac version up and running by the end of the year.
Sometimes reducing your eco-footprint can help fatten your wallet too. Isn't it nice when good deeds pay off?