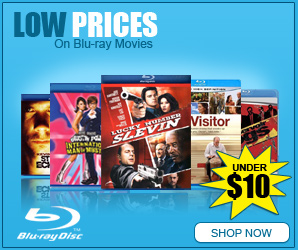 I have recently been introduced to this site and I am liking what I'm seeing!  There are some really great deals on DVDs, BluRays and Video Games on this site.   Also use coupon code FREESHIPPING at check and get (shock!) FREE SHIPPING!  To get the free shipping you have to be a new costumer and have spent at least $10.
So many amazing deals so I'm off to do some Christmas shopping and maybe some birthday shopping too! 
*Changed the link.  They're now in Canadian prices and the coupon code is working!