Just a reminder that this is a speed game. The first 100 to fill out the form and hit the submit button will get the freebie. So make sure you start refreshing the page 10 or 15 minutes before noon and I strongly recommend you use a form filling tool like RoboForm or Google's autofill. Also keep a calculator hand.
Also note that you do not have to be a Lou Lou magazine subscriber to get the freebies.
Remember to visit Lou Lou's website at 11:50am EST and start pressing the F5 key until you get the form. The form will stay online for a couple of minutes only but you probably need to have it filled in within the first 10 seconds (which isn't hard) to have any chance of winning.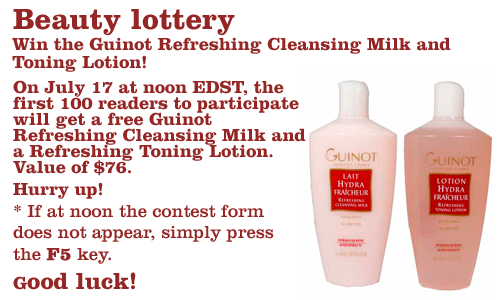 Click here to visit Lou Lou Magazine's giveaway website
For discussion on these Lou Lou giveaways click here to visit the forum