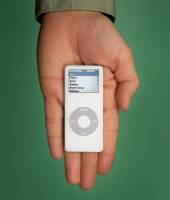 Some rumours have been surfacing on in the forum, mentioning that TD Bank will soon and once again offer a free iPod shuffle or nano if you transfer your account from another bank to theirs'.
I couldn't verify this news, but considering the huge success of this event last year and the year before, I wouldn't be surprised if TD Bank offer this promo again. If anyone works at TD Bank and gets more info please let me know and I will post it here.
If you want to prepare for this event, first step is to open an account at another bank. PC Financial is a good choice since they offer accounts with no annual fees.
Here is the information from last years' event