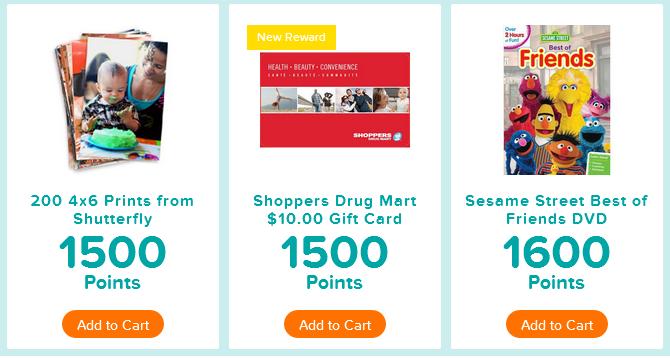 From time to time new rewards are added to the Pampers Gifts To Grow Rewards catalogue. A new reward has just been added, and I am redeeming for this one as we speak. If you have enough points in your account you can currently redeem them for a Shoppers Drug Mart Canada gift card!
If you have managed to accumulate 1500 points since you have joined the program, or since your last redemption, you can now redeem those points for a $10 Shoppers Drug Mart gift card. Gift card rewards tend to go quickly when they are added and are available in limited amounts. so if you are thinking about redeeming for this reward you should probably act fast. If you are only a few points away be sure to add any codes you may have lying around to your account.
Click here to access your Pampers Gifts To Grow rewards account and redeem for a $10 Shoppers Drug Mart gift card!