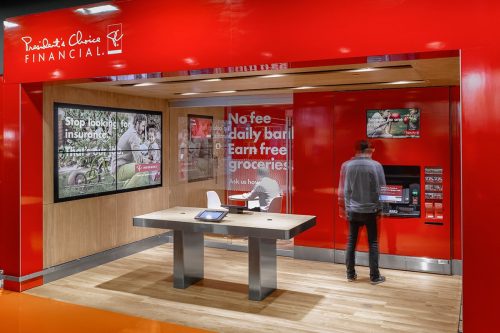 Customers of Loblaws PC Financial bank will be experiencing some major shifts come this October, as CIBC has officially taken over PC Financial and will be rebranding the bank as Simplii.
CIBC has been running the back-end of PC Financial's in-house brand bank since its inception in 1997, but the two companies have decided to part ways, leaving CIBC in full control of the reins.
People who are currently members of PC Financial will continue to take advantage of the new bank, Simplii's, no-fee daily banking and interest rates that were part of PC Financial.
Mortgages that were issued by CIBC will also remain the same, but customers will no longer be able to collect extra PC Plus points by using their Simplii card as of October 31, 2017. Points collected prior to this date, however, will remain on your account and can still be used towards collecting free groceries.
Loblaws has come out and said they plan to develop more products and to continue focusing on their popular loyalty program.
The PC Financial MasterCard products will also remained unchanged by CIBC's absorption of PC Financial, meaning that you can still collect bonus PC points by using your MasterCard to pay for groceries.
Click here to learn more about the CIBC swallowing of PC Financial.