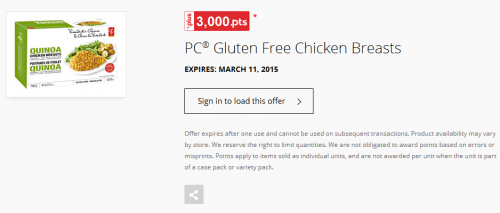 There is a new offer from President's Choice so it looks like these loadable offers will be a regular promotion.  This week you can earn 3000 PC Plus points when you buy PC Gluten Free Chicken Breasts.  They are coated with quinoa for those who cannot use regular breading.
PC Gluten Free Chicken Breasts are currently on sale for $10.98 at Real Canadian SuperStore so are likely $12-13 regular price, $3 in points is significant savings but not free like the beans offer we saw earlier this week.  Like the beans offer, this may be removed so add it to your offers now!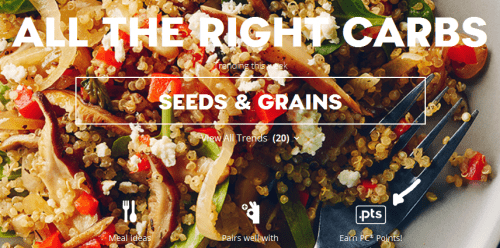 Once you have signed in, you may need to click the Earn PC Points logo to get back to the load offer page as shown in the above image.
As with other PC offers, you can buy more than one when you shop, but the offer cannot be used in multiple transactions.