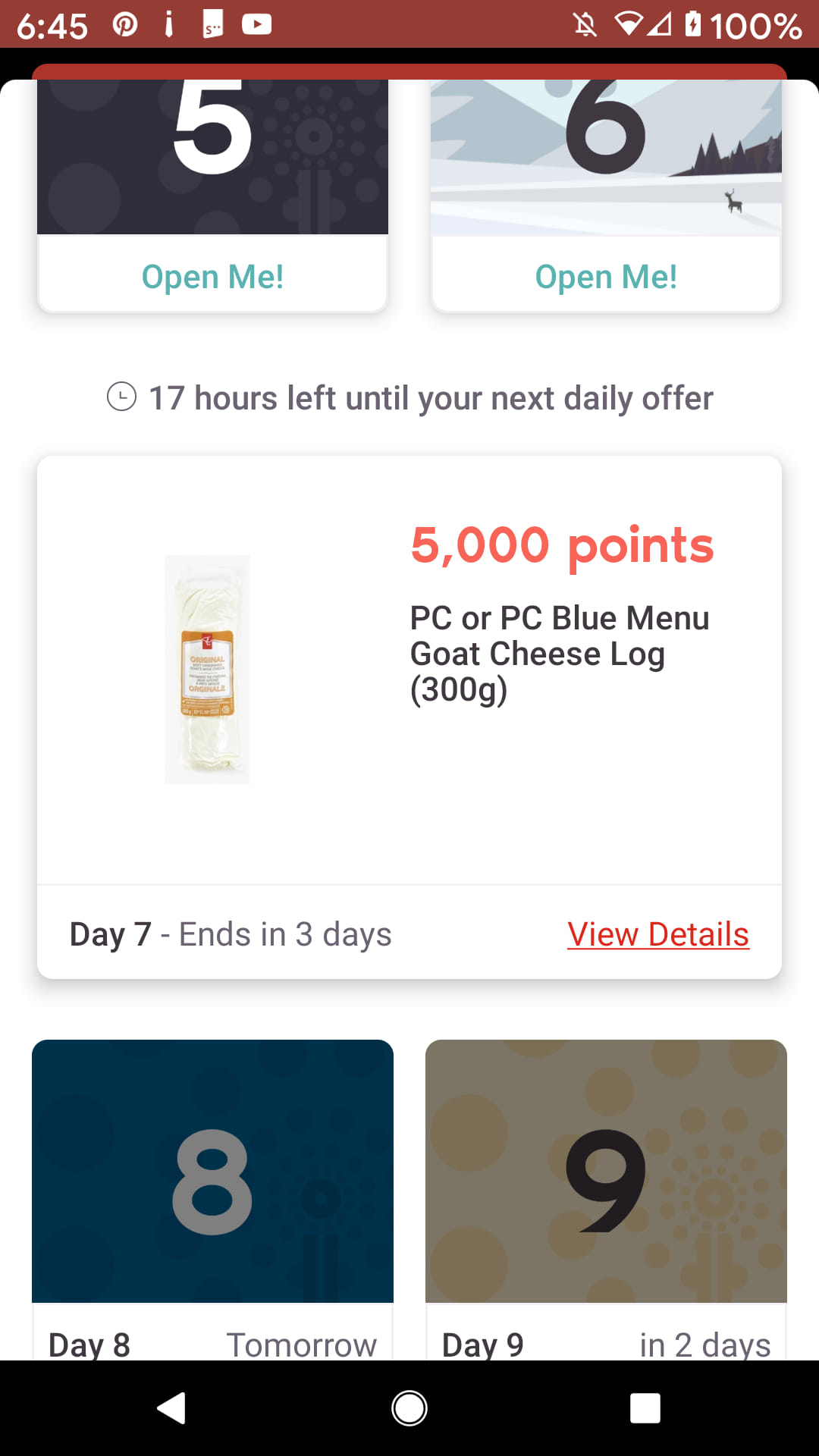 I'm sure by now you've noticed the PC Calendar offers in your app, and if you haven't yet opened the 7th offer which is today's offer, its a great one!
Get 5,000 PC Optimum points for every PC or PC Blue Menu Goat Cheese Log 300g that you purchase. You can check your PC Express app to find the prices of these at the Loblaws banners nearest you, but at Real Canadian Superstore Ontario and at Atlantic Superstore, these are $6 this week. Factoring in the $5 value of the points you will receive for each one, this makes your cost just $1 each!
This offer is valid for the next three days, but if this offer is of interest to you then of course you might want to head out to a store sooner rather than later. You could also order them through PC Express this morning to make sure that you get some.