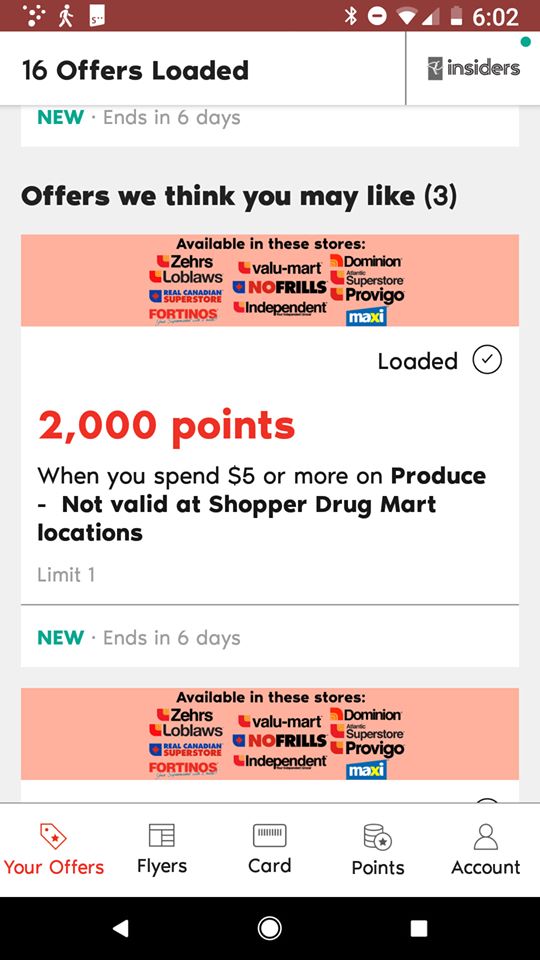 If you haven't yet taken a look at your new PC Optimum offers for the week, then be sure to open your app and check for these two gems!
This week I received two offers in my account that I've never seen before, and hopefully several of you have also received them. The first is for 2000 PC Optimum points when you spend $5 on produce, and the second one, not pictured, is for 3000 PC Optimum points when you spend $10 on anything in the store. Neither of these offers are valid at Shoppers Drug Mart, but they are valid at any other Loblaws banner store, including Fortinos, Zehrs, No Frills, Superstore, etc.
If you didn't get these offers, hopefully we see more offers of this kind in upcoming weeks! Don't forget that you can double dip on the produce offer by purchasing any kind of produce for which you have an offer, like 200 points for blackberries, etc.