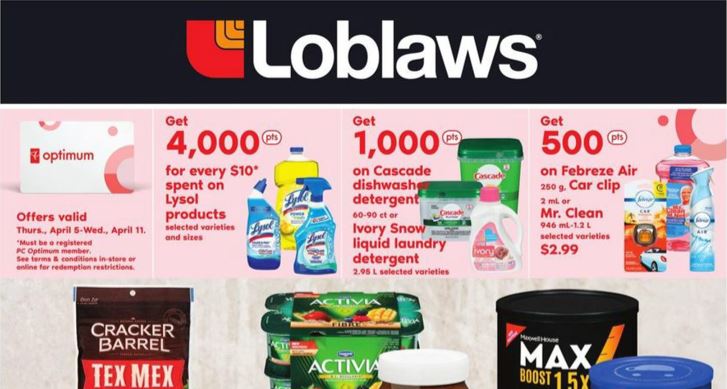 Although these offers are shown in the Loblaws Ontario flyer, they are likely valid at multiple Loblaws banners, so be sure to take a look and see if these are valid where you will be shopping. There are a few great offers on household and cleaning products, valid from April the 5th to the 11th, and these are:
Get 4000 points for every $10 spent on Lysol products
Get 1000 points when you purchase Cascade Dishwasher Detergent 60-90 count or Ivory Snow Liquid Laundry Detergent 2.95L, selected varieties
Get 500 points when you purchase Febreze Air, Febreze Car Clips, or Mr. Clean, selected varieties, at $2.99 each
I'm sure you know by now that today is the final day for any personal offers that you have, so check your app to see if you have any points offers for these products and be sure to save them for the upcoming week. Also check to see if you have any coupons for these items. Printable coupons for Mr. Clean and Febreze products from Brandsaver should still be available.
Click here to view these offers in the Loblaws Ontario flyer valid April 5th to 11th.