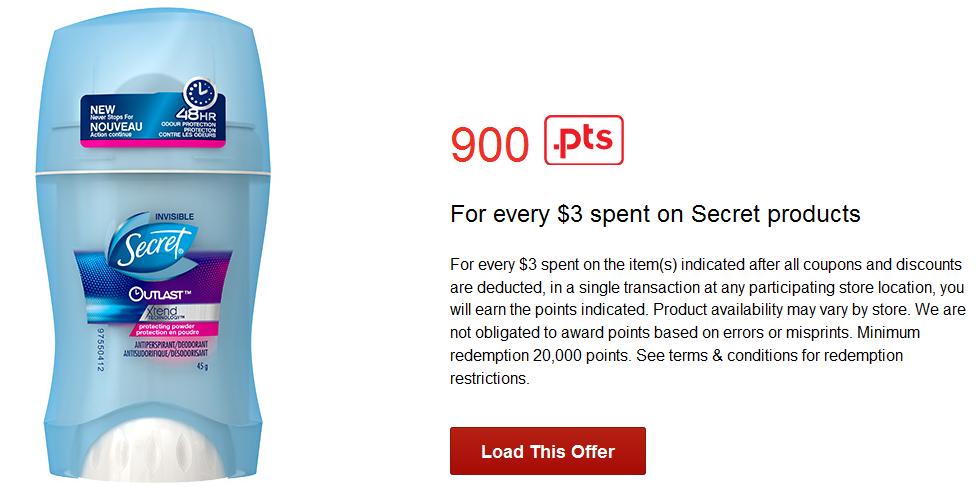 PC Plus has a new offer available that you can load, and you can find by visiting webSaver through the link provided at the bottom of this post. This latest loadable offer is for 900 PC Plus points for every $3 spent on Secret products.
To get this offer you must first select it, and you will then be asked to sign in to your account where you will then see this offer along with all of your other offers. This is a one time use offer, as PC Plus offers always are, so if you plan to buy multiples you must purchase them all at once as the offer will be void after one transaction.
Don't forget that there are coupons available from P&G for Secret. You can currently print a coupon for 75 cents off through the P&G Everyday coupon portal by clicking here.
Click here to load the PC Plus Secret offer to your PC Plus account.