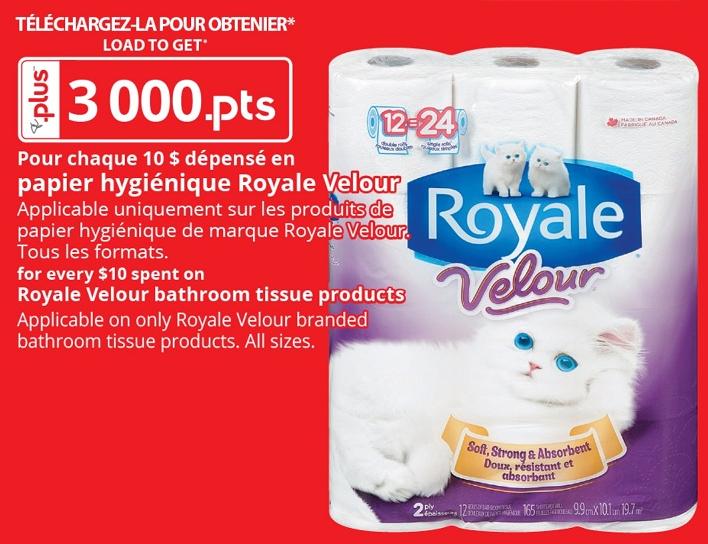 Here is a look at some of the PC Plus offers that will be available beginning January the 13th. These offers will be available to load to your card, so be sure to do so or you will not receive the points when you shop. Very soon, you should see the following offers available in your PC Plus account:
Get 3000 points for every $10 spent on Royale Velour Bathroom Tissue products
Get 3000 PC Plus points for every $10 spent on Tresemme or Axe Black products
Get 1500 PC Plus points for every $5 spent on Nestle chocolate 40-246g, 6 x 76-110g, 10 x 100-200g, 20 x 199-240g
If you do have coupons for any of these items, you may use coupons to bring down the amount that you spend and still receive the points. There are plenty of coupons out there at the moment for the Royale bathroom tissue, including printable ones if you do not have any. Watch the flyers for the best prices on these items this week, and price match at Real Canadian Superstore to get the best deals on these points offers!
Click here to access your PC Plus account and load your offers when they become available.