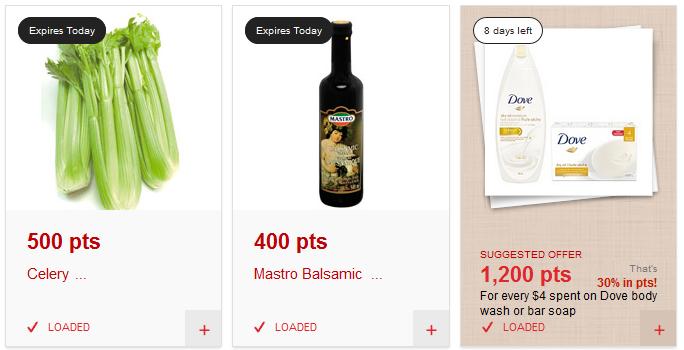 If you check your PC Plus account you will notice a great new offer on Dove products, valid for the next eight days. For every $4 that you spend on Dove body wash or bar soap, you will receive 1,200 PC Plus points, which is 30% in points, or a value of $1.20.
The best sale price on Dove body wash this week appears to be at No Frills Ontario where it is $2.88. You can purchase the body wash there to get your points, or price match at Real Canadian Superstore. If you have the printable coupons for $1.50 off, you can use those coupons and lower your out of pocket cost, but still rack up those PC Plus points. The coupon is no longer available to be printed, but there is also a tear pad coupon for $1.50 off when you purchase two Dove products, and there are many Dove Men+Care coupons out there for $2 off.
Remember that this is a one time offer, so purchase as many as you wish or are permitted in one transaction. After this transaction the offer will no longer appear in your account and will show as used.