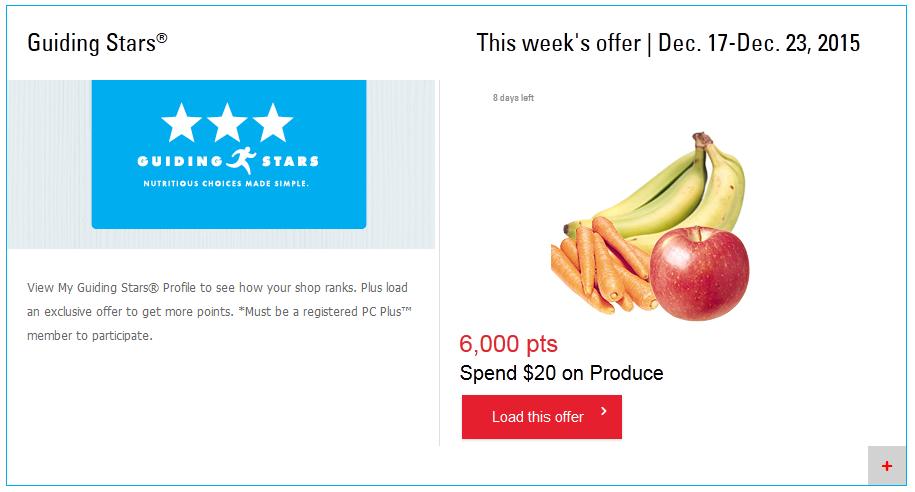 Guiding Stars has a new PC Plus offer available for you to load this morning. Head over to guidingstars.ca through the link provided below, choose the Loblaws banner store that you shop at, log in to your account, and you will find that you are able to load an offer for 6,000 PC Plus points when you spend $20 on produce.
This offer is valid from December the 17th to the 23rd of December, perfect for picking up all the things you may need to prepare Christmas dinner, like potatoes, lettuce, berries, etc. In fact there are some great prices on berries this week and if you are registered with the Driscoll's survey panel and able to print the $1 coupons for doing surveys when you purchase Driscoll's products, you could stock up on berries for very little out of pocket and still get the 6,000 points.
Also, don't forget that if you have personal offers for produce that you will not be using this week, you can push those offers through for use next week. This can be done through the app only, and you can hold up to three offers. These offers will stack with the 6,000 for spending $20, giving you both set of points.
Click here to visit Guiding Stars where you can load this offer!