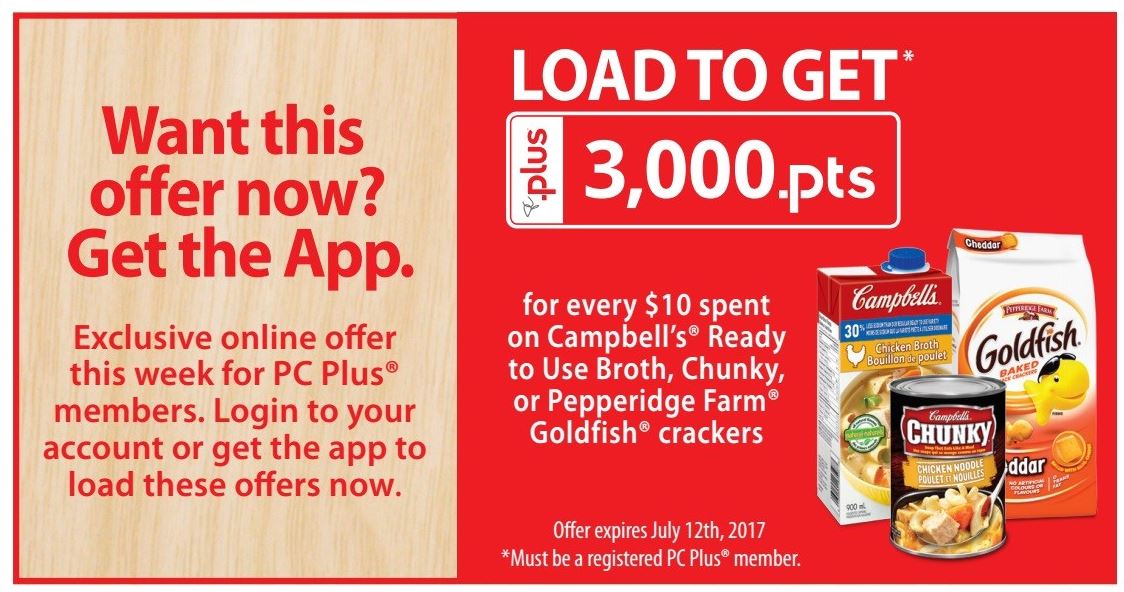 Thank you couponlady for posting about this great new upcoming PC Plus offer that you will soon find in your app. Beginning July the 5th, you can check for this offer of 3,000 PC Plus points for every $10 that you spend on Campbell's Ready To Use Broth, Chunky Soup, or Pepperidge Farms Goldfish Crackers.
This offer will be valid until the 12th of July, so hopefully we will see some excellent prices on these product in the upcoming week to get the most out of this offer. If you buy three Goldfish products you can also upload you receipt for the free story time flashlight offer. I actually just received a couple in the mail and they are adorable and my little ones love them. Goldfish are often on sale for $1.99 unadvertised at No Frills so if they don't say $1.99 on the shelf get them to scan it for you. You may even have personal offers for these items, like the 200 points for every dollar spent on Goldfish Crackers that I have this week. Yay!
Click here to access your PC Plus account and load this offer beginning July the 5th.