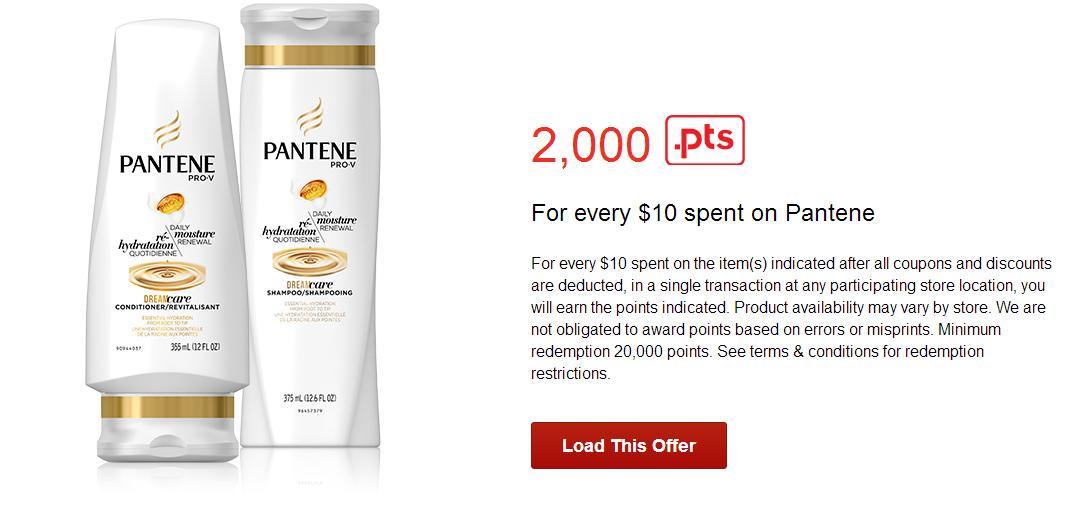 If you are heading out to a Loblaws banner store to do some shopping this weekend, you may want to first load this PC Plus bonus offer to your card. Get 2,000 PC Plus points for every $10 that you spend on Pantene products when you load this offer.
Don't forget to price  match the lowest price possible if you are using this offer at Superstore, or No Frills in Ontario. In Ontario the Pantene is already $4.48 which is a fairly good price, but be sure to check all of your local flyers that your stores will price match in case of a better price. Just another reminder that this offer is good for one time use only, so if you wish to pick up ten bottles of Pantene for example, be sure that it is all in one transaction. Make sure to use coupons where possible to bring your total out of pocket cost down.
Click here to load this offer of 2,000 PC Plus points for every $10 spent on Pantene to your PC Plus card.