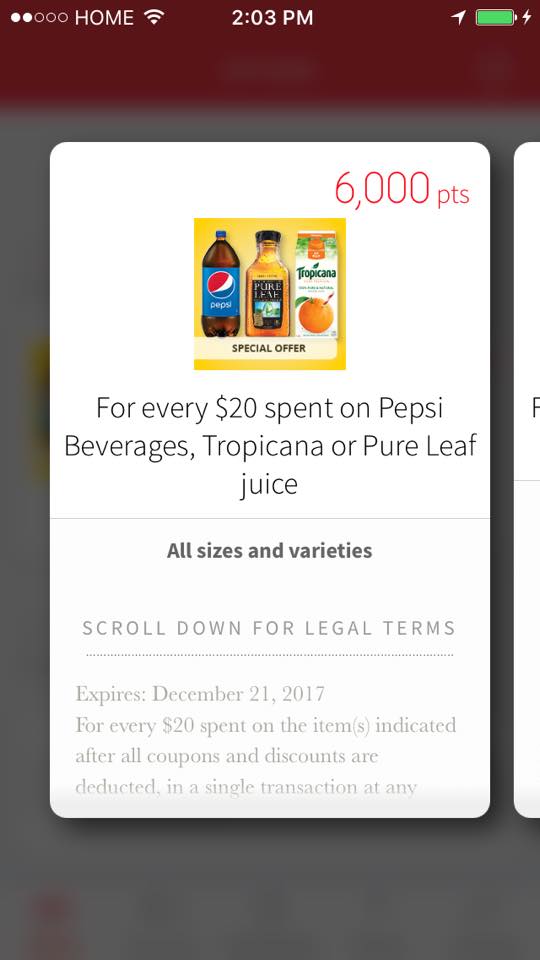 If you have a look at your PC Plus offers today, you will find this new offer that you can now load. Get 6,000 PC Plus points for every $20 spent on Pepsi, Tropicana, or Pure Leaf products.
You may use this offer any time between now and the 21st of December, but do keep in mind that it is a one time use offer. This means if you need to purchase a large amount of these products, be sure to do it all in one transaction as the offer will disappear after it is used. If you would like to use the offer today, 2L Pepsi products are on sale at No Frills for just $1. If you purchase 20 bottles and use the offer, factoring in the points earned, this brings down your cost per bottle to just 70 cents each.
Click here to access your PC Plus account and load your offer.