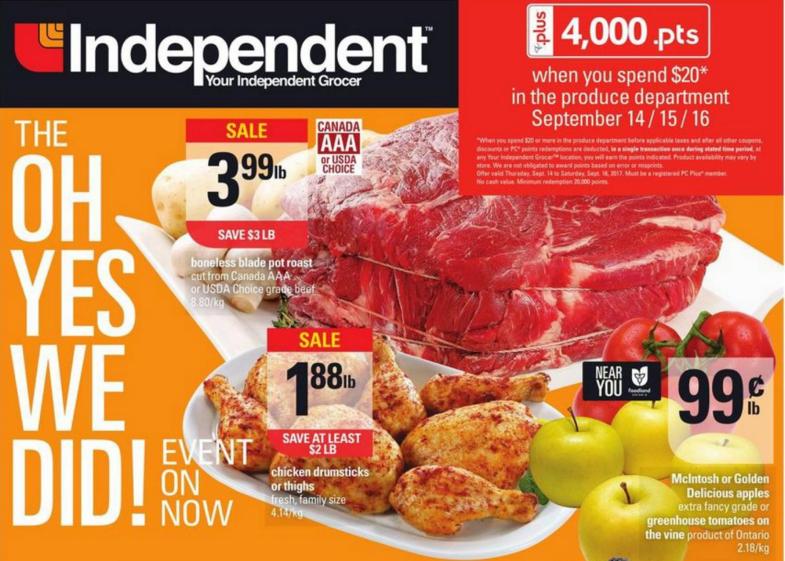 A popular PC Plus points offer is available at Your Independent Grocer stores this week . Until September the 16th, get 4000 PC Plus points when you spend $20 in the produce department.
For those of you who have never done this offer, items lie refrigerated dressings and ready made salads in the produce department also count for this offer, in case you need a boost to reach the $20 mark. Also, you will not receive the points for every $20 you spend at one time, so if you are planning on spending anywhere near $40, be sure to split up your transactions into $20  to get the 4,000 for each $20.
McIntosh and Golden Delicious apples are 99 cents a pound, as are greenhouse tomatoes on the vine. Farmer's Market white, red, or yellow potatoes are 2/$5 for a ten pound bag, and organic blackberries are also 2/$5 for 170g.
Click here to view this offer in the Independent Grocer flyer for this week.