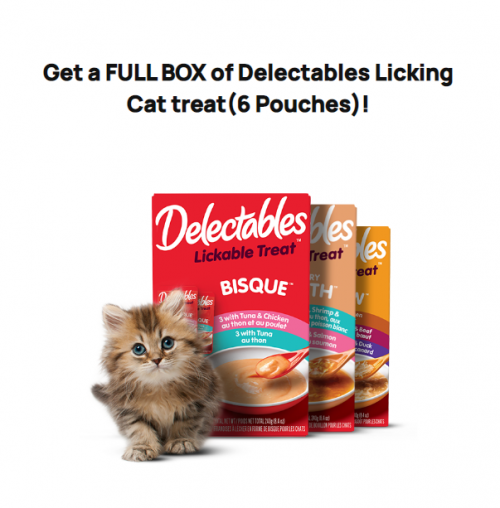 Peekage Canada has a new free sample offer for which you might qualify. If you do qualify you will be sent a full box of Delectables Lickable Cat Treats consisting of 6 pouches of product.
To see if you qualify you will first have to answer a few questions. You can click the link below to get started. There are two questions to answer and then you can complete the registration form with your mailing address and information. Your submission will be reviewed, and should you qualify your free sample will be delivered in 2-4 weeks.
Click here to register for a free sample of Delectables Lickable Cat Treats from Peekage.