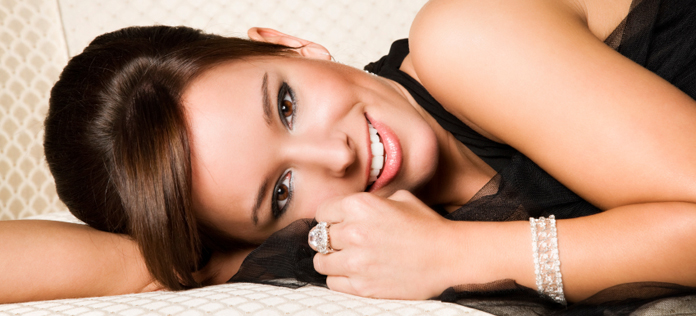 They say diamonds are a girl's best friend! Now you can shop diamonds at Peoples Jewellers Canada and save! Shop online and you will save 10% using the promo code DIA10AFF. 

There are plenty of beautiful best-selling diamonds available including these top three diamond rings:
Firstly, the 0.70 Carat Diamond Double Oval Frame Split Shank Bridal Set in 10K Gold was $2,199 and on sale for $1,899. Get it for $1709 with the 10% discount.
Secondly, in the middle, this 0.95 Carat Pear Shaped Diamond Double Frame Split Shank Engagement Rink in 14K Two-Tone Gold was originally $3,399 and on sale for $2,999. With the promo code DIA10AFF, get it for only $2,699.
Finally, to the far right is the 0.95 Carat Diamond Double Frame Crossover Rope Shank Engagement Ring in 14K White Gold. Normally $2,899, it's on sale for $2,599 and now costs $2,339 with the 10% discount.
If you shop in-store you can save the tax which can be up to 15% off depending on which province you live in! This offer ends May 2, 2016 at 7am EST.
Peoples Jewellers Canada has free shipping on orders of $199.
Click here to shop at Peoples Jewellers Canada.