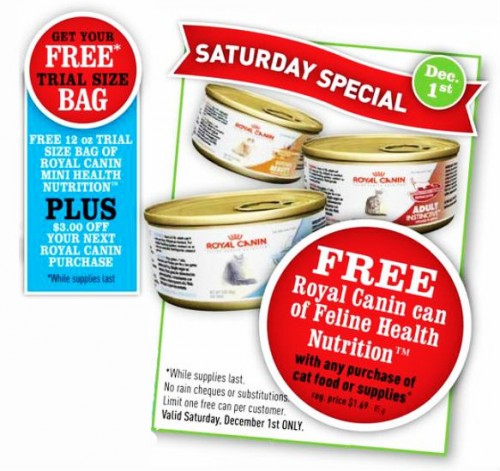 On Saturday 1 December, Pet Valu are offering a free can of Royal Canin Feline Health Nutrition worth $1.69 with any purchase of cat food or supplies.  Thy also have free samples of the dry formula which includes a coupon or a future purchase.
If you have not done so yet, it is the perfect time to try World's Best Cat Litter which is $10.99 with a full mail-in-rebate (do not try the one with the purple label, it smells like farm mixed with lavender but the green label one is great).
Get your World's Best Cat Litter rebate form here or view your local Pet Valu flyer here.