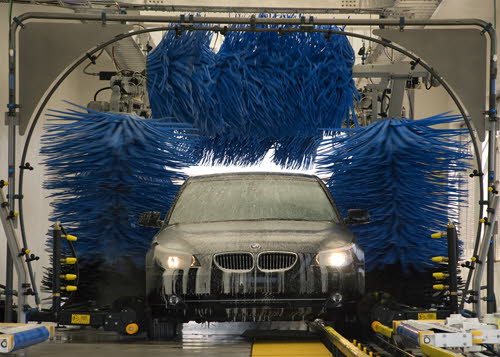 Petro Canada has a great new offer available on their Season Pass Car Wash!
Right now you can purchase the Car Wash Season Pass from Petro Canada in stores and receive a great bonus when you register it online by January 5th, 2014! You will get 5 bonus days of Car Washes plus an additional 50% more Petro-Points with purchase. This Petro Canada offer is valid from November 4th through to January 5th, 2014.
Also, if you reload your Petro Canada Car Wash Season Pass Online you can save up to $40 off through My Petro-Canada! This option is open twenty four hours a day, seven days a week of course. You will also collect 50% more Petro Points when you reload your card online!
The 5 Bonus Washes will come with every 90 days you reload, for example:
Reload 90 days, get 5 bonus days
Reload 180 days, get 10 bonus days
Reload 270 days, get 15 bonus days
Reload 360 days, get 20 bonus days
Just keep in mind that this pass is 90 calendar days and not 90 car washes, unfortunately. Personally I do not wash my car all that often in the Winter time. The 90 Day Petro Canada Car Wash Season Pass is $179 for SuperWash locations or $199 for GlideWash locations. Enjoy!
Click here to check out this Petro Canada Offer!