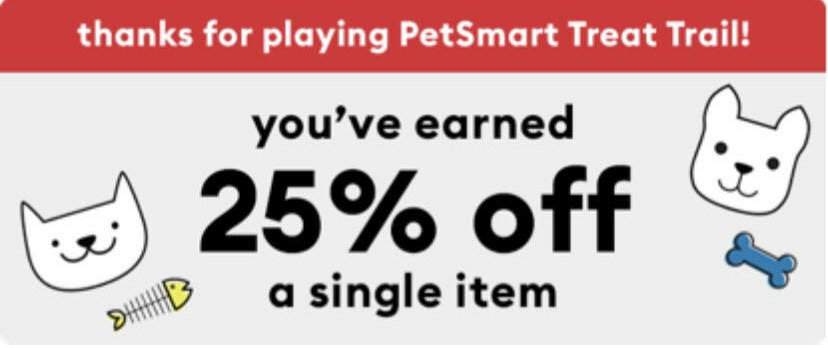 Yay! These PetSmart Canada in-store coupons are rare and precious. PetSmart Canada has 3 new coupons:
Notes:
These coupons are one time use per account. You can create an account for free by downloading the PetSmart app and signing up. Then when you go to PetSmart store click on one of the coupons above and show them the coupon and if they ask for phone number associated with your account use phone number you used to sign up.
These coupons are for PetSmart in-store only and do not work online.
Coupons can be used on sale items but not for grooming services.