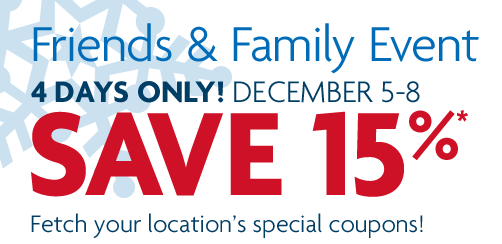 PetSmart is holding another Friends & Family Event next month and you can save 15% off your entire product purchase in store (with coupon). You can also save $10 off any pet training class and 15% off any PetsHotel service.
The friends & family event will run December 5th through 8th. Make sure to check the fine print for each coupon as they differ, as do the dates they can be used (two of the coupons have longer date ranges for use).
Also, theSanta Claws In-Store Event is being held December 7th and 14th. Bring a camera & take a photo with Santa for a $5 donation.