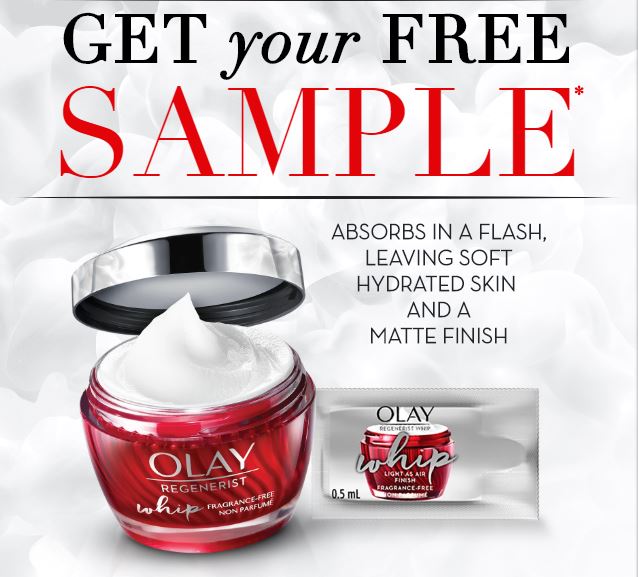 For a limited time, there is a free sample of Olay Whips that's is available for you to try! Click the link below to visit the Olay Canada site where you can complete the request form for your free sample of this moisturizer.
You will not be receiving the full size product pictured however. What you will be receiving is a 0.5ml sachet of the product, which should be enough to help you decide whether or not you like the product and would be willing to purchase it. There is a limit of one sample per person, so if you have more than one person in your household we is eager to try the sample then you may make multiple requests per address.
Once requested, please allow 4-6 weeks for your free sample to arrive.