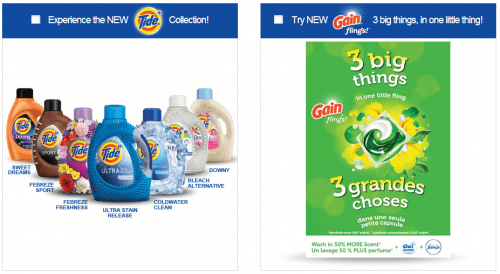 P&G Everyday have a new Tide Plus and Gain Fling coupon portal!
Simply become a member of P&G Everyday to reap the benefits of these offers. You will be able to select either the Tide Plus coupons or the Gain Flings coupons. These coupons will be mailed to your home address and you should receive them within 6-8 weeks. The coupon is a surprise until you receive it!
This offer is while quantities last only, so don't hesitate to claim your P&G Tide Plus or Gain Flings mail-to-home coupons.
Click here to choose between the Tide Plus and Gain Flings mail-to-home coupons.