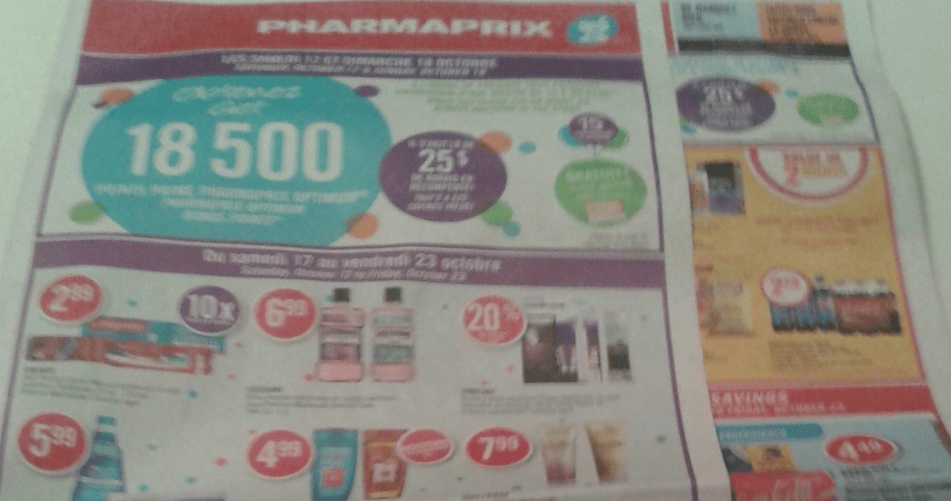 We have a sneak peek of the upcoming Pharmaprix flyer, the Quebec version of Shoppers Drug Mart.  The flyer is usually similar in other provinces so you can get a head start on that shopping list.
The promotion is 18,500 Optimum points when you spend $75+ on almost anything in the store on Saturday 17th or Sunday 18th October.  The promotions do differ on occasion, so this may be different in other provinces but is likely to be the same.
It looks like we may see some changes to in-store offers as Prevage products have 8x the Optimum points advertised in the flyer instead of the usual 5x, 10x or 20x so they may be reducing some of the 10x Optimum offers in the future.
You will also get a contest card with any purchase over $10 for a chance to win either one of 15 vacations or one of 15 mega points prizes.
Click here to view Tioma's flyer sneak peek and start your shopping list