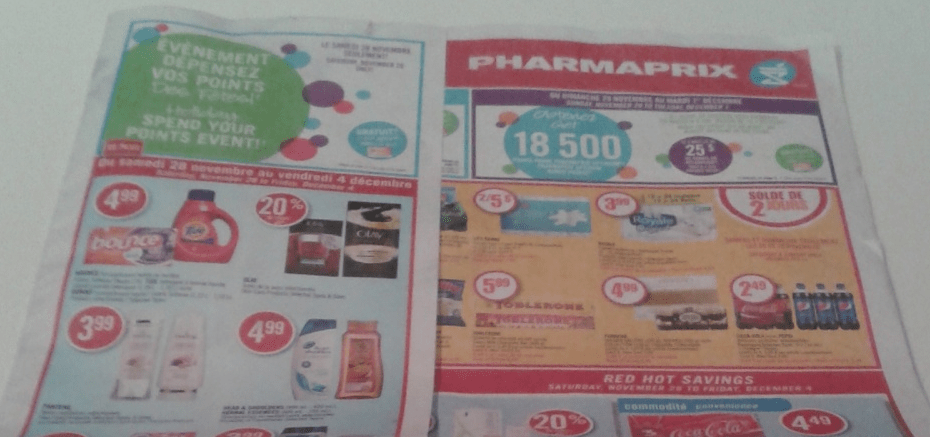 While we have already had a look at the upcoming Shoppers Drug Mart flyer for western Canada, Tioma took the time to upload the Pharmaprix flyer so those of you in Quebec can confirm prices and finish up your shopping lists!
As with the previous sneak peek, bonus redemption is on Saturday only but the two day sale items start on Sunday so you will not be able to make the most of them for the promo.  They do have an offer of 18,500 Optimum points when you spend $75 or more on almost anything in the store for those shopping Sunday through Tuesday – great for building up those points again.
With the holidays coming up, many of the deals are gift sets and electronics but I have picked out some of the better deals on regular items for you:
o.b. tampons $3.49 (use $1 coupons)
Duracell batteries (20AA, 12 AAA or rechargeable packs) $11.99
Heinz ketchup 1L $3.99
10x Optimum points on select Tampax products
Certainly not the best flyer, as is often the case for redemption, but some good deals on electronics if they are on your holiday shopping list.  Click here to view the full flyer sneak peek.