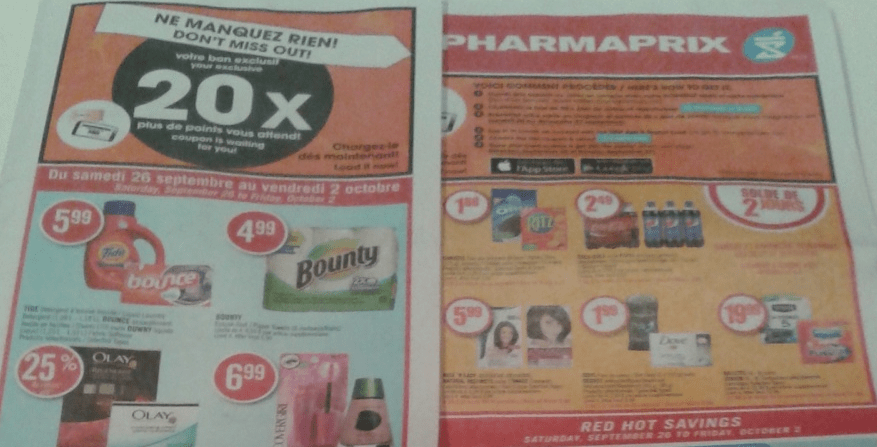 It looks like we may be seeing less flyer offers and more personalized coupons in the future from Shoppers Drug Mart and Pharmaprix.  The flyer sneak peek for the upcoming week shows no Optimum offer for the weekend, but invites Optimum holders to log in for an exclusive 20x Optimum points coupon.
There is some speculation in our forums that this coupon is 20x points on items you buy with personalized bonus points attached, which could be great as you would have no minimum spend requirement, but terrible if your offers are often for items you do not buy.
If you are looking for some deals
Lady SpeedStick is $2.99 during the two day sale, it is the last week to take part in the mail in rebate for a $10 gift card when you spend $8
Earn 10x points on select Tampax products
2000 bonus points when you buy 2 select Soft Soap products, great if you have the old mail out coupon
20x Optimum points on Live Clean and John Frieda products
Click here to view Tioma's sneak peek of the upcoming Pharmaprix flyer.  As always, the flyers are usually similar to Shoppers Drug Mart with major differences being in diapers, milk, bread and toilet paper.