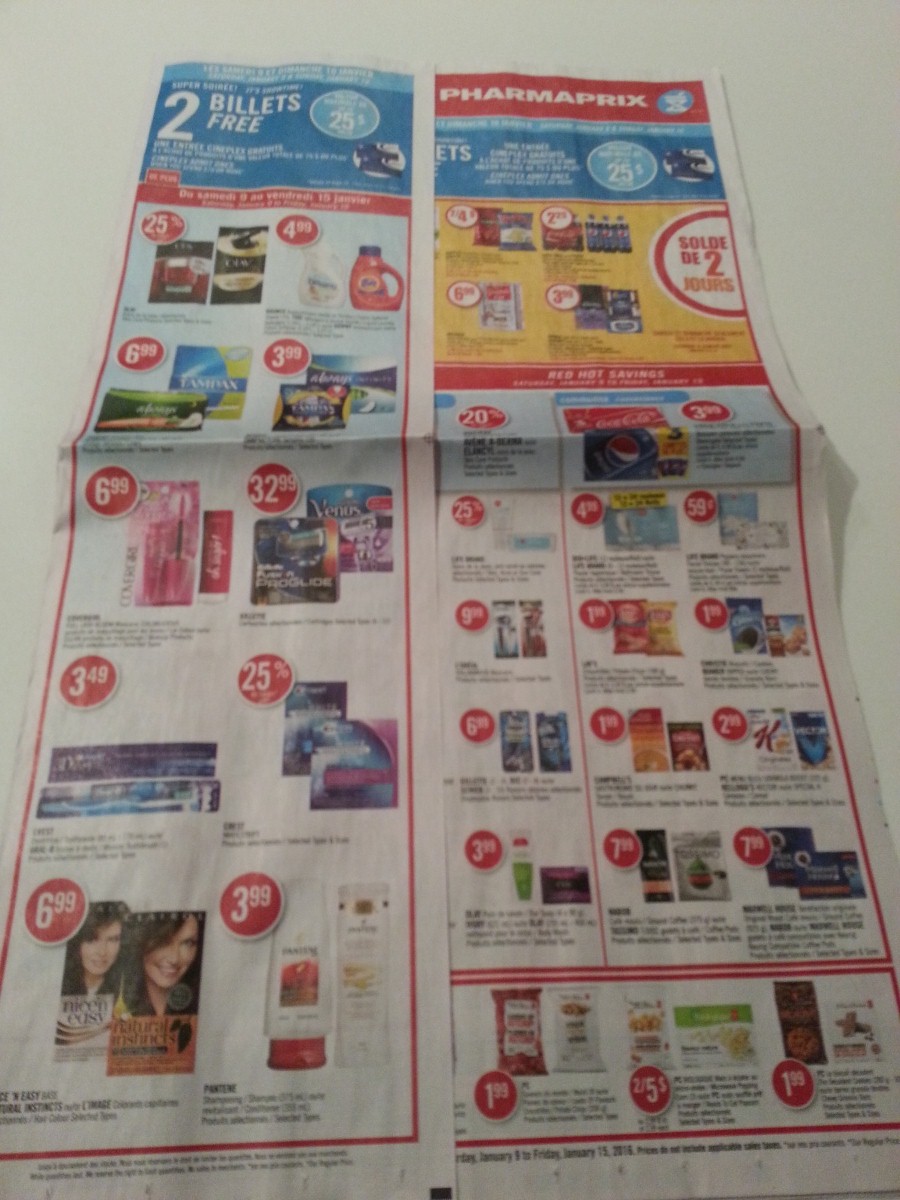 Tioma has also uploaded the Pharmaprix Quebec flyer for us, valid from January the 9th to the 15th! Prices and promos are often very similar around the country, so it looks as though the promo that we can look forward to in this flyer, is for two free Cineplex movie tickets when you spend $75 or more.
The movie ticket promo is valid on Saturday and Sunday, January the 9th and 10th. Remember that you are able to use coupons to bring down the amount you would have to spend out of pocket to get the movie tickets. The register will prompt the cashier to award the tickets based on the pre-coupon subtotal.
Here are some of the highlights of this flyer:
Kellogg's Cereals $2.99
Life Brand Paper Towels or Facial Tissue .59
Tide or Downy $4.99
Pampers or Huggies Wipes $3.49
Philadelphia Cream Cheese $2.99
International Delight $1.99
Breyers Ice Cream $2.99
Click here to view the Pharmaprix Quebec flyer, valid January the 9th to the 15th.