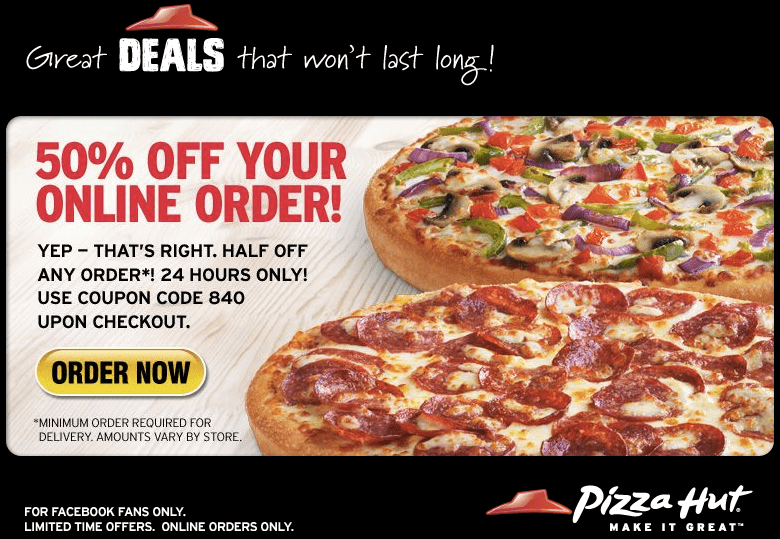 I know what I'm having today for dinner! Greasy yummy Pizza Hut! With 50% off this offer hotter than the pizza!
Get 50% off your online order for 24 hours only, ie. on Monday December 10th, 2012 only. Use Pizza Hut Canada Coupon Code 840 upon checkout.  This offer is valid for online orders only.
Update:
Sadly there seems to be restrictions on the coupon code. Here's a post we came across on Pizza Hut's Facebook page:
Their "fine print" neglects to mention that it appears to ONLY discount a single item…..and a specific pizza even. Tried doing a mock order for a Hot Dog Stuffed Crust, a Cheese Stuffed Crust, and 10 boneless wings, and only the cheese stuffed crust was given the 50% discount. Kind of false advertising to imply our ORDER gets 50% off when in fact this is not the case.
Pizza Hut, I'm disappointed in you.