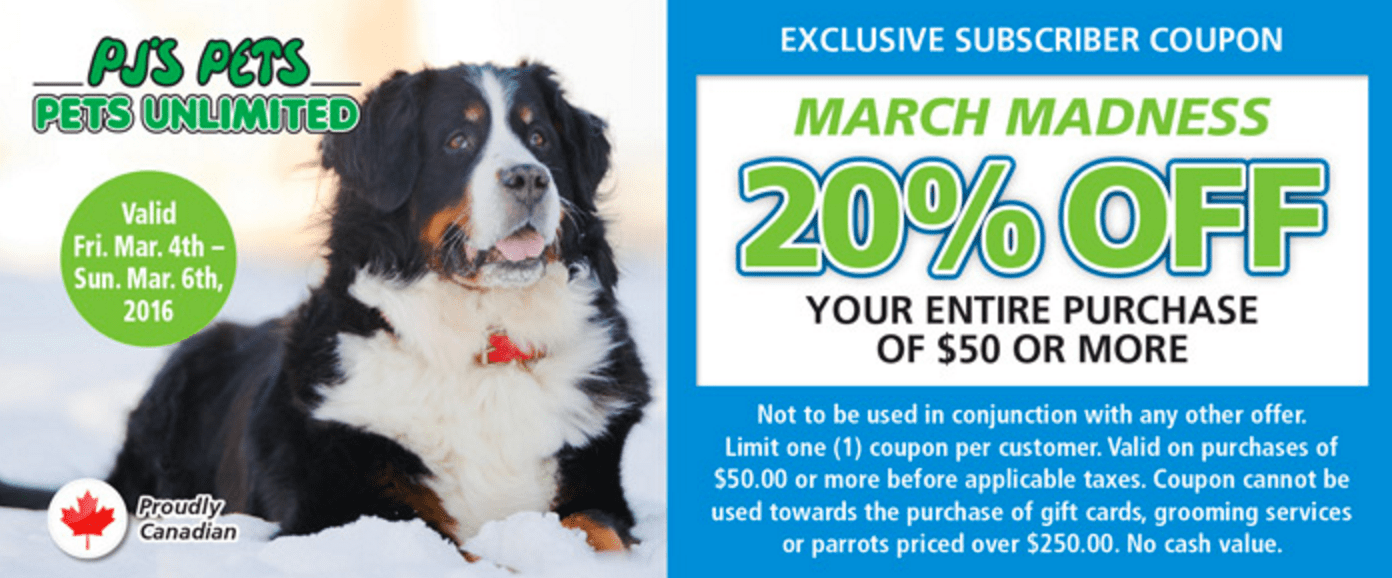 Pj's Pets Canada has a new coupon for March 2016. The Pj's Pets Canada coupon includes:
Save 20% on your entire purchase of $50 or more
This exclusive subscriber coupon is valid through March 2016. Limit one coupon per customer. The coupon can not be combined with any other coupons or offers.