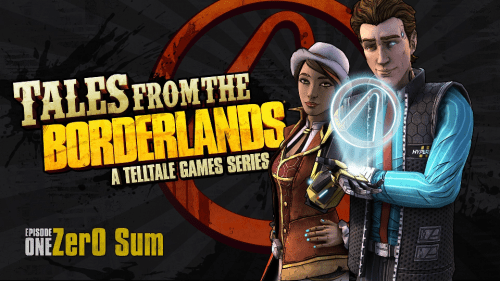 Both the PlayStation Store and Xbox Store Canada have a great freebie available for gamers! Head online to the PlayStation Store, or the Xbox Store and you could download Tales from the Borderlands Ep 1 for free!
This freebie is available across multiple systems including:
Tales of the Borderlands takes place in the Borderlands universe, primarily on the planet Pandora. Legends of a Vault containing vast treasures on Pandora has drawn numerous "Vault Hunters" to the planet, as well as the corporate interests of the Hyperion corporation. The Tales games occur after the events of Borderlands 2 when Hyperion's long-standing president, Handsome Jack, has been killed by the most recent Vault Hunter arrivals, and it has been discovered that there are other Vaults scattered throughout the galaxy, leading to a search for more Vault Keys. In episode 1, a Hyperion employee named Rhys must team up with con artist Fiona in order to track down money they both believe is theirs after a deal goes horribly wrong. Episode 1 has the best reviews out of all the episodes released so far, with scores between 80% and 86% across various platforms.
This deal is on for a limited time only. Log onto your PSN account, or Xbox Live account on your consoles to get your free download.
Click here to get Tales from the Borderlands Ep 1 from the PlayStation Store,
Or click here to get Tales from the Borderlands Ep 1 from the Xbox Store.