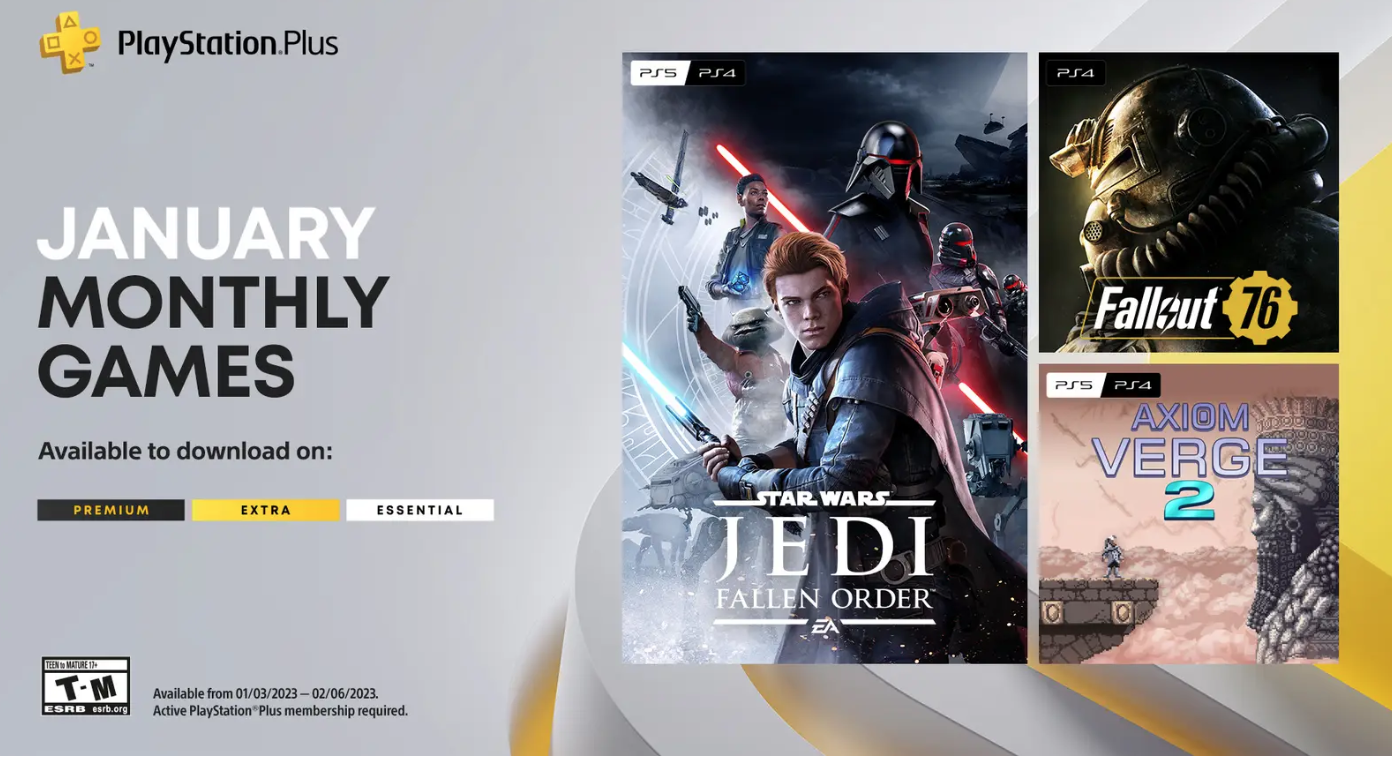 PlayStation Plus releases FREE games each month! Here are the games that will be available for FREE in January 2023:
Star Wars Jedi: Fallen Order, PS4, PS5
Fallout 76, PS4 
Axiom Verge 2, PS4, PS5 
These PlayStation Plus games are available for FREE, from January 3, 2023, for PS Plus membership. PlayStation Plus membership is required for online multiplayer.
Click here to shop the PlayStation Canada deals.