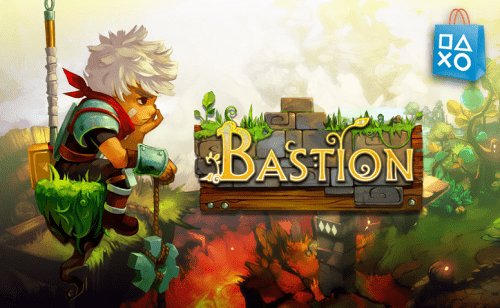 If you're looking for an interesting new game title to try out, log onto the PlayStation Store Canada for this great deal! Right now on the PlayStation Store, you can save 77% off Bastion for PlayStation 4! Normally sold for $14.99, you can purchase it now for just $3.45! Bastion is an action role-playing experience that redefines storytelling in games, with a reactive narrator who marks your every move. The game takes place in the aftermath of the Calamity, a catastrophic event that suddenly fractured the city of Caelondia as well as the surrounding areas of the game's world into many floating pieces, disrupting its ecology and reducing most of its people to ash. You play as Kid, a silent protagonist who awakens on one of the few remaining pieces of the old world and sets off for the eponymous Bastion, where everyone was supposed to go in troubled times. This game has amazing reviews, averaging between 9/10 and 10/10 from sites like IGN and Steam, so it's definitely worth checking out for this great price!
This offer is available for a limited time only. You must log onto your PlayStation Store or PSN account to make your purchase. This game is compatible with the PS4 only.
Click here to purchase Bastion for Ps4 from the PlayStation Store.