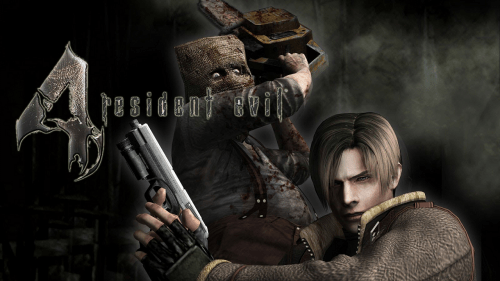 There are some new deals on PlayStation Store Canada this week! This week's deals are a continuation on last week's Sale of the Dead, where you can find discounts on a selection of scary games for up to 50% off the original price! If you're a PlayStation Plus member, you can save a little extra with up to 66% off games!
Find hot deals on popular titles at the PlayStation store this week such as Resident Evil 4. This game, playable on the PS3 normally sells for $19.99, but you can purchase it for $8 during this week's sale. PlayStation Plus members will be able to log onto their account and save an extra 10% off this price!  One of the most popular titles in the series, Resident Evil 4 takes place Six years after the events of Resident Evil 2. In this game, former Raccoon City police officer Leon S. Kennedy is sent on a mission to rescue the US president's daughter, Ashley Graham , who has been kidnapped by a mysterious cult. He travels to a nameless rural village in Europe, where danger awaits.
Other deals available on the PlayStation Store this week include:
$13.99 for Zombi (PS4) (reg $19.99)
$13.99 for Resident Evil (PS3/PS4) (reg $19.99)
$35 for The Evil Within (PS4) (reg $69.99)
$11.99 for The Walking Dead: The Complete First Season (PS Vita) (reg $19.99)
$17.99 for Silent Hill: Book of Memories (PS Vita) (reg $17.99)
$24.79 for Prototype 2 (PS4) (reg $39.99)
$5.99 for Slender: The Arrival (PS4) (reg $9.99)
$24 for Resident Evil Franchise Pack (PS3) (reg $59.99)
$35.99 for Zombie Army Trilogy (PS4) ($59.99)
$14.99 for Resident Evil 6 Ultimate Edition (PS3) (reg $27.99)
If you're a PlayStation Plus member, just log into your account and save even more. PlayStation Plus Members can save an extra 10% to 16% off this week's sale game titles!
These deals end at 2:59pm on November 3, 2015. Log onto your PlayStation or PlayStation Plus account to view your price.
Click here to view more deals from the PlayStation Store Canada.