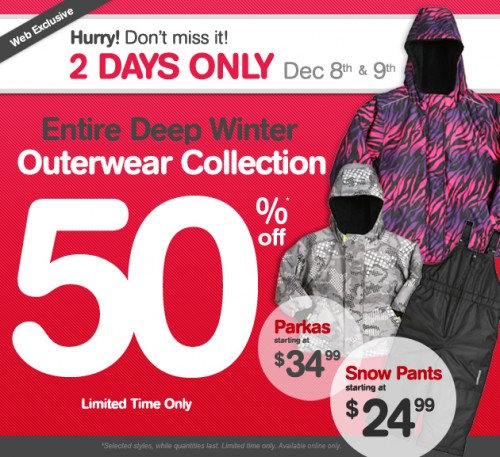 Hurry to the
Please Mum website
to purchase kids outerwear items.  I love their snow pants with the reinforced knees because you know THOSE are always the first to go on any sort of pant…especially with boys!!
Don't forget with any order of $50 you get free shipping as well…BONUS!!
The same deal is on in their stores as well..
.click here
to find the nearest your closest store.