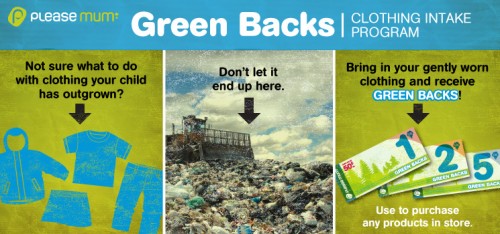 Starting February 1st, bring in your gently used children's clothing to a Please Mum store and receive GREEN BACKS in return. Green Backs are like $ off coupons to be used towards any in store purchase.
Click here to find out more details about the trade in program
This isn't an opportunity to make tons of $ like you might if you sold the clothing yourself or consigned it. That being said, if you shop at Please Mum and have a large pile of clothing that is too small for your kiddos just sitting in the corner (like me) it might be a great time to trade it in and save a few bucks.
Thanks couponlady