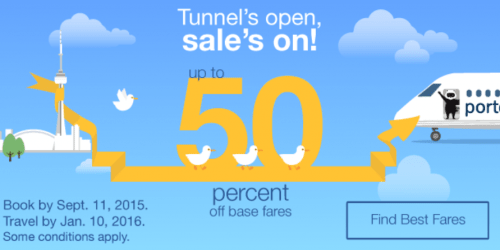 If you're looking to save on flights, Porter Airlines Canada has some hot deals available right now! Head over to Porter and book your flight and you could save up to 50% off all base fares! Not only that, but you can save an additional 15% off today using the code HXQ8A4 when looking for flights!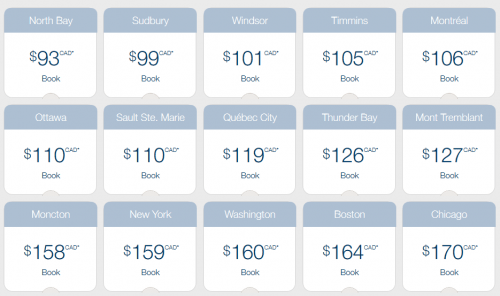 If you take advantage of this Porter sale, you can get some pretty great discounts on flights. During the sale, you can find great deals on flights such as Toronto to Ottawa for $110. This is much cheaper when compared to Air Canada and WestJet who offer the same flight for between $145 and $155 during sales! During their weekly deal this week, Air Canada offered a flight between Toronto and Sudbury for $151, but Porter is offering the same route for just $99!
This offer ends September 11, 2015. To have an extra 15% off applied to your base fares, enter the code HXQ8A4 when booking. This 15% off discount ends at 11:59pm on September 10, 2015. You can use the code again tomorrow, but it will only be an additional 10% off instead. Travel by January 10, 2016. Up to 21 day advance purchase required.
Click here to book your flight with Porter Airlines Canada.