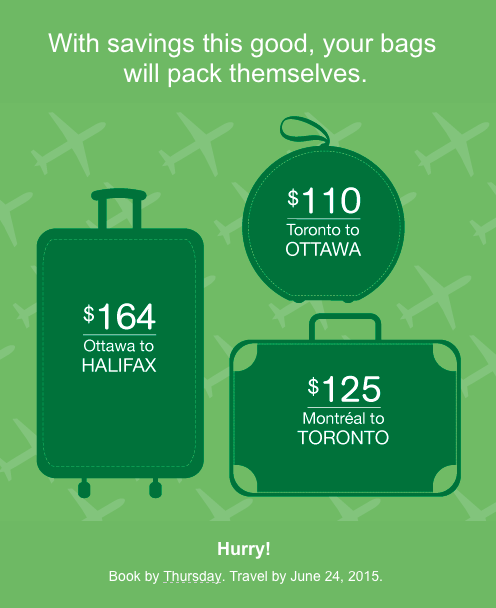 Porter Airlines Canada is having a seat sale on right now, with the only restrictions being that you must book before 11:59pm EST tonight – meaning you only have a few more hours left in the day to snag these prices – and you must travel before June 24th, 2015. The prices are definitely not at the lowest I've ever seen them, but considering the time of year and when the travel dates are, you'll be getting a pretty good deal if you book wisely. For instance, there are one-way fares available from Toronto to Ottawa starting as low as $109.
Since you will also have to travel 21 days after your booking time to qualify for the lowest price, though there will be exceptions to this, I decided to try booking a flight from Toronto to Ottawa that would be leaving on March 1st and returning on March 7th, and found that the entire trip would only cost me $218 roundtrip.
You will also be blacked out from flying on May 15th and May 18th.
Click here to begin shopping the Porter Airlines Canada seat sale.