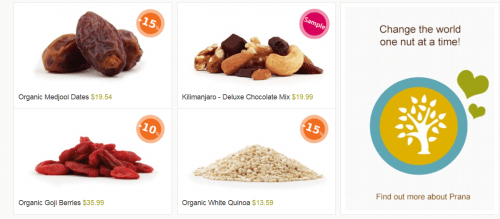 If you love eating and cooking with quality organic products, check out Prana Canada! This company, based in Quebec offers fresh 100% organic nuts, dried fruits, seeds, sweet & savory snacks, trail mix, superfoods, cacao and coconut products. Shopping organic is usually out of most people's price range, but to encourage you to give some of these great products a try, Prana is offering SmartCanucks readers 15% off  your first purchase sitewide with with the promo code SMART15.

If you love eating grains like quinoa, but aren't a fan of the high prices you have to pay to get it, Prana has a good deal on it right now. Online, you can purchase 1kg of Organic White Quinoa for $15.99, however it's on sale right now for $13.59. Your exclusive promo code will work with sale items, so you can take another 15% off with your exclusive promo code and purchase 1kg of this grain for just $11.55! Quinoa is a great source of protein, iron, calcium, phosphorus and selenium and tastes great with just about anything!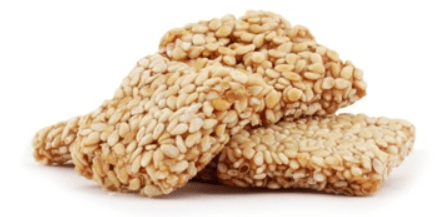 If you're looking for a healthy snack for yourself or your family, you can find deals on a variety of great products from Prana like these Sumsuma Sesame Squares. 1kg of these treats normally sell for $17.99, but they're on 10% off online now, making them $16.19. Your exclusive promo code will also save you an additional 15% off this price, meaning you can buy 1kg for just $13.76. These handcrafted sesame treats are made with organic sesame seeds and organic fair trade cane sugar that are sure to taste great!
Your exclusive promo code will work sitewide, so you can use it on regular priced items as well as items already on sale. Enter the code SMART15 at checkout to get your discount. This promo code is valid for new customers only. Because Prana prides itself on fresh product, they try their best to ship you items as quickly as possible. If you order before 12pm, Prana will ship your order out that same day! Shipping costs vary by region, but Prana offers free shipping on orders over $100 for most regions, and free shipping over $150 for others.
Click here to begin shopping online at Prana Canada.