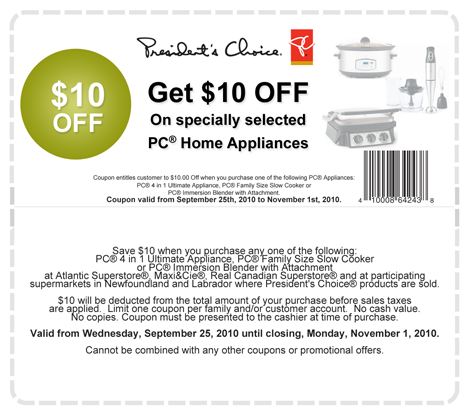 One of our early bird Sc'ers spotted this deal on an informercial at 7am (yikes) this morning.  Save $10 off select Presidents Choice small appliances until November 1st.
The President's Choice line of small appliances features the quality, value and innovation Canadians have come to expect from the PC® brand. And now we're offering a special discount for On-The-Go shoppers. Print off the coupon below and bring it into any store that sells President's Choice products and receive the discount shown on the coupon. The more you buy the bigger the discount. Happy Shopping!
Click here to print off your coupon. Thanks Olliedar for the wonderful find!
* I do think its kind of weird that the date for the validity of the coupon is wrong.