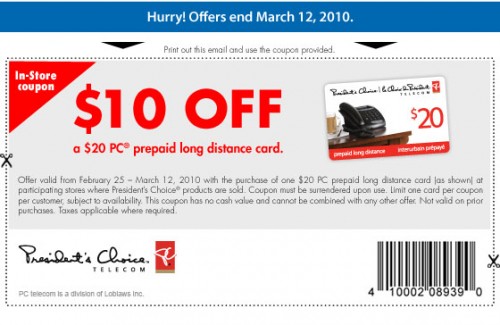 Print out this coupon (for in-store use only) and save $10 on a $20 PC prepaid long distance calling card. Valid from February 25 to March 12, 2010.
Not a bad deal since it makes it half price! (I'm having trouble getting it to upload so you can print this post too)
Thanks so much Kwylam for letting me know about this sweet deal!